Erika Badu at Starfes, Japan 2015
"The importance of compelling narratives and emotive storytelling"
Fu Films started in 2010 in the UK as a moniker for Eiji Iwakawa's freelance editing work. Moving to Japan in 2012, it has since also become a broader umbrella for collaborations with other creatives and companies from around the world, working in the advertising and documentary fields, and standing for an appreciation of the importance of compelling narratives and emotive storytelling. During that time Eiji has broadened his work to involve writing, directing and consulting.
"I am a bilingual, English born, Japanese editor/director with over 18 years experience working in broadcast and advertising fields in London and Tokyo. I've also been managing production teams, creating operational systems and mentoring young talent.
My passion for filmmaking started with non-fiction, documentary editing- I've had the pleasure of working with some exciting clients and have got immense satisfaction from the whole process. I've since branched out into other filmmaking disciplines, including script writing, production and direction - while diversifying my portfolio to include fiction and advertising over the years. 
It all ultimately comes back to my belief in narrative - that everything has (or perhaps should have) an emotionally engaging story of some sort to flesh out - and it's the unwavering commitment to this approach that I feel gives value to everyone I work with."
- Eiji Iwakawa, Director/Editor, Fu Films
__________________________________
"It was a real pleasure working with Eiji at Mother London. He's very professional, highly skilled and extremely reliable. I would recommend him on any project"
"Eiji is an incredibly talented editor... he is always pushing boundaries to improve the final cut and is a true team player ."
"It was great working alongside Eiji at Vice Japan, he's a great creative editor, and an excellent Post Production Manager"
"Eiji was a pleasure to work with during my time at Vice. Amongst his contributions he introduced a number of useful post-production systems and solutions that very quickly became integral to our workflows, enabling producers and editors to deliver materials and finished content efficiently. Creatively too he was invaluable, lending expert guidance on the direction of numerous flagship projects." 
"Eiji helped Bridge to build our video operations; upgrading and installing operational systems, creating robust workflows and recruiting and training new staff members. He was a great problem solver and strategic planner, and I would strongly recommend him for his expertise, leadership and ability to train and inspire a young team. On top of that, his technical knowledge and artistic ability are first class. A true pro and a dream to have in your team."
"Eiji is great to work with. He's really skilled at editing, as well as directing. He's got lots of good ideas about the look and feel of content that he can then make happen. I thoroughly recommend working with him." 
"During our time together at Bloomberg News and later at Nissan, Eiji proved himself again and again to be a motivated team player who was always willing to learn new things. He was reliable and met deadlines in a high pressure environment. A pleasure to work with."
- Rinse Koornstra, Technical Director, Bloomberg News/Nissan, Japan
__________________________________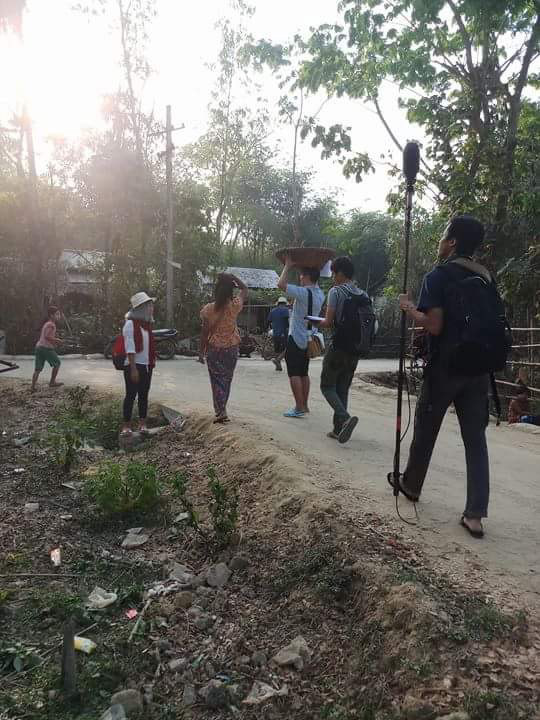 __________________________________
Fu Films is nothing without the support of its friends and partners, so a massive shout out goes to:
__________________________________
t: +81 (0)90 4748 6406
 e: eiji@fu-films.com